Just because you have a soft spot for gas-guzzling hot rods doesn't mean you have to keep guzzling gas.
Parksville-based Canadian Electric Vehicles (canEV) has teamed up with Webb Motorworks in Victoria to design and build electric engines that can easily be retrofitted into the standard engine mounts of popular classic cars.
Now, classic car owners can get high-power performance, but without the air-polluting, heat-trapping, climate-unfriendly carbon emissions.
Emily Webb provided the spark when she suggested her father,Chris Webb of Webb Motorworks, electrify the 1936 Hayes logging truck that had been passed down from her great grandfather. Chris took his daughter's suggestion and ran with it.
The partnership recently unveiled their classic car game-changer at the SEMA (Specialty Equipment Manufacturers Association) trade show in Las Vegas.
According to Todd Maliteare, president of canEV, six months of R & D went into refining the designs for electrifying three iconic cars – a 1932 Ford Deuce Coupe, a 1957 Chevy Bel Air convertible and a 1969 Chevy Camaro Z28. Each of the three vehicles features a customized electric power plant housed in Webb Motorworks' e-Crate design.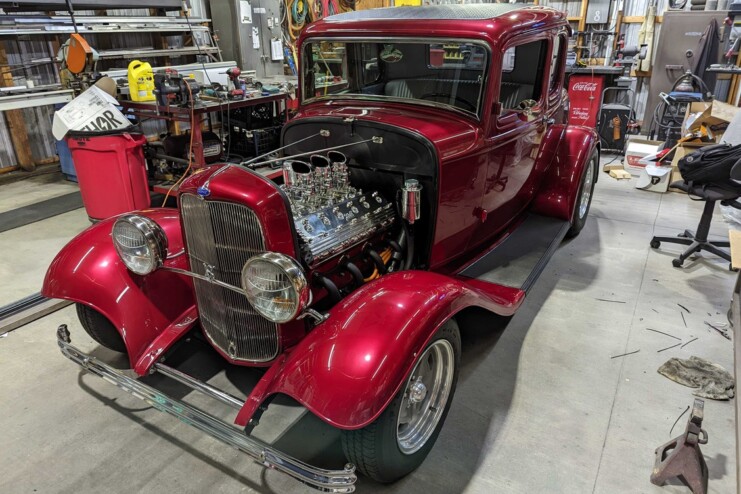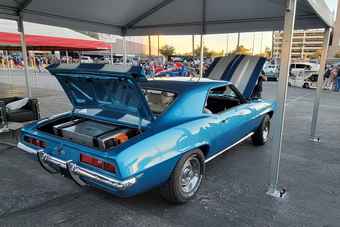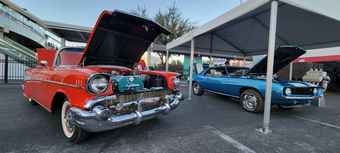 "These powerplants are state-of-the-art systems with performance and driveability that is well beyond the engines they replaced," Maliteare said in a recent Black Press news article. "This first run of three cars was a challenging project for our team, and we've gained incredible experience that we look forward to utilizing for future high-performance EV projects."
So a big win for both classic car owners and the environment. Electric motors replace classic car engines that spew unfiltered, particulate carbon emissions into the atmosphere.
Even better, they deliver decades of performance with virtually no maintenance.
Imagine that – an engine with no maintenance?
And when Maliteare says performance, he means performance.
Electric motors are way more efficient than gas-powered motors.
An electric motor converts between 85 and 90 percent of the energy stored in a battery into vehicle movement compared to a conventional gas engine that typically converts just 20 percent of the energy released when burning fossil fuels.
So when owners step on the accelerator of their e-Crate converted hot rod, they can do it without an ounce of climate change guilt. And go fast.