World War II Veteran John Hillman may be getting older, but he's not slowing down.
For the past four years, the Oak Bay centurion has been doing laps of his residence to raise money for Save The Children.
"The public here in Canada are fantastic," he told Global News. They have come up with money at every turn I've asked for."
Each year, he's also made an extra turn around the grounds of Carlton House of Oak Bay.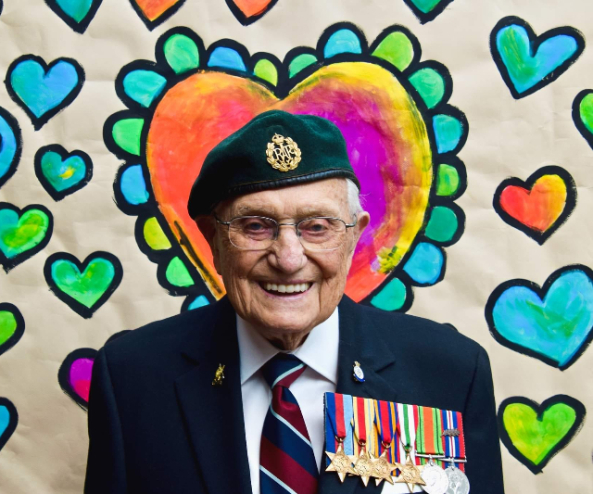 Starting off with 101 laps to match his age in 2020, this year he'll be hitting 104, and all these laps have definitely paid off.
He's managed to raise $333,000 for the charity since starting, and this is set to be his best year yet.
He's on day three of his rounds so far. With plans to walk ten laps a day starting May 1st, he's already garnered $35,922.00 in donations.
"I'm being greedy by asking for more. But I still want more for those kids because there are millions of children who need our help."
His goal is to raise a total of $104,000 for Save the Children Canada.
"But if I can go higher than that, I would love to go to a million," Hillman told CHEK News.
Monday's laps were done with fellow Carlton House residents and Oak Bay Mayor Kevin Murdoch.
"I just really appreciate what John does," he told Global News.
"This is incredible, at his age, to be out there and just caring about the future of the world and taking care of children. It's remarkable."
You can donate here if you'd like to support Johns's cause.