It's still the largest earthquake that has ever hit onshore in Canada. At 10:13 in the morning, Sunday June 23, 1946, the ground started to shake in Northern Vancouver Island and it didn't stop for more than a minute.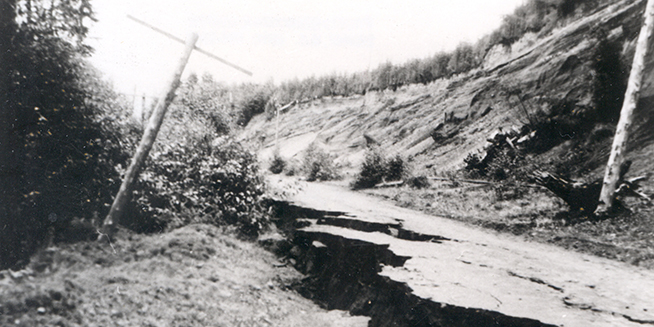 The shaking was felt as far north as Prince Rupert and as far south as Seattle, but the damage was felt close to home. More than half of the chimneys in Cumberland, Union Bay, and Courtenay fell down. Roads cracked. The Courtenay Elementary School was left with a hole in its roof. Deep Cove got even deeper. At 7.3 on the Richter scale, this was a big quake.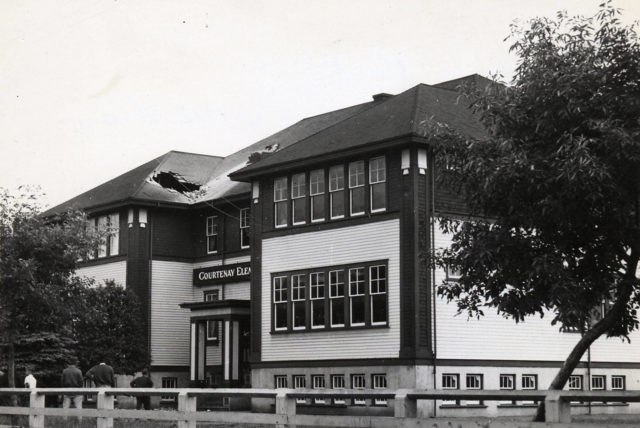 Today is the 75th anniversary of that day. Up until 10 in the morning, it was a normal Sunday. Until it wasn't.
"That's the reality," Paul Berry, told the Comox Valley Record. He is the president of Comox Valley Search and Rescue, and director of health and safety at Comox Valley Schools. "There's not usually any warning."
Lots of science says that we're due for another big quake. Heck, it's all some people can talk about. Berry says it's important that folks are prepared.
Even though we live in a country with lots of resources, it would still take a few days for help to arrive on the Island.
Berry says "the majority of rescues, post-disaster, are completed within the first 12-24 hours." And the rescuers aren't trained professionals. They're neighbours and friends.
He says most schools have been upgraded to stay standing in a quake. They have the equipment and plans in place to take care of kids and teachers.
But having a disaster kit can help you take care of your loved ones in case the big one hits.
You can get more information on building your disaster kit here: bit.ly/3gRhFr7
Maybe ask an old timer if they remember the earthquake of '46. They might tell you that things were different back then. But the ground shaking part? That definitely stayed the same.