Do you love long walks on WestIsle beaches, your furry four-legged friend blissfully bouncing beside you?
Pay attention. From April 14th to October 1st, you'll have to be careful which beach you choose to walk your dogs on.
Why?
Because Parks Canada has put a temporary dog ban in place on some beaches in the Pacific Rim National Park Reserve. It covers a 1.5km stretch of Combers Beach. It includes the area between Sandhill Creek and Green Point Rocks, including Combers Beach Trail and the boardwalk access to Combers Beach from Green Point Campground.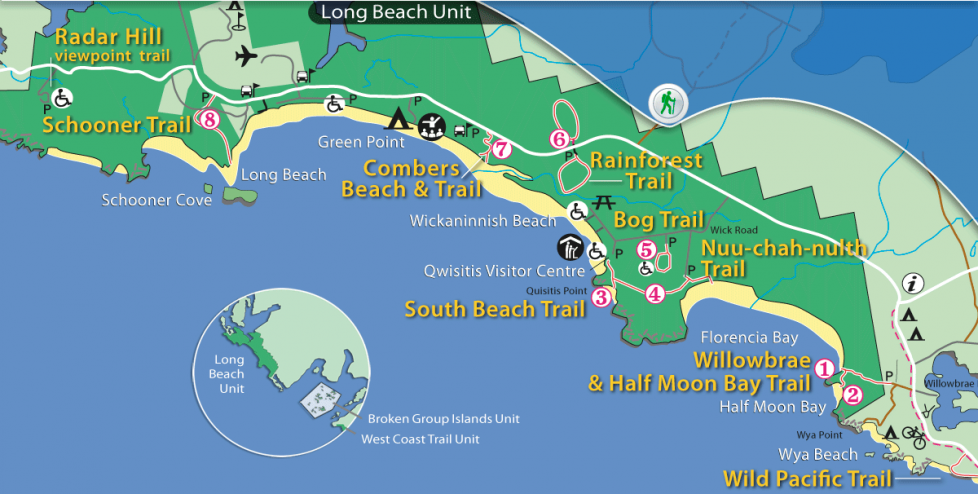 Ignoring the temporary ban could cost you.
That's right. You can be fined up to $25,000!
That might seem like overreach. But we know some bird populations are in dire straights. This pilot program aims to protect the huge waves of migrating shorebirds that rest and feed on these beaches twice a year.
An estimated 30 species (that's 500,000 individual birds!) stop in the Pacific Rim National Park Reserve as part of their annual migrations. According to Parks Canada, these beaches are shorebird staging areas of international importance.
"Migratory shorebirds depend on the national park reserve as a place to rest and forage for food during long trips between the Arctic and areas as far south as South America," Parks Canada said in a recent statement.
"When migratory birds are disturbed, the extra time and energy spent fleeing can affect their survival. The presence of dogs can also contribute to the habituation of wildlife such as wolves who frequent beaches to access coastal food sources."
Jacinthe Amyot, a Pacific Rim National Park Reserve conservation manager, said Combers Beach is a good place for this pilot study as there aren't many visitors, and it only covers 10% of accessible sandy beaches in the Long Beach Unit.
"We are taking a very well thought out and balanced approach. Sandy beaches are so special, but there is a co-existence challenge," said Amyot.
"Recent studies demonstrated that visitors with dogs have a disproportionate (sic) negative effect (77% greater) on migratory shorebirds relative to visitors without dogs," she went on to note.
Parks Canada has tried to educate pet owners in the past about the importance of keeping their dogs on leash while at the reserve. Unfortunately, enough people didn't follow these suggestions. That's why they put in the ban.
Parks Canada says they will closely monitor the pilot program's effectiveness before making any long-term changes.
For more information, please visit the Parks Canada website: https://www.pc.gc.ca/en/pn-np/bc/pacificrim/visit/chiens-dogs