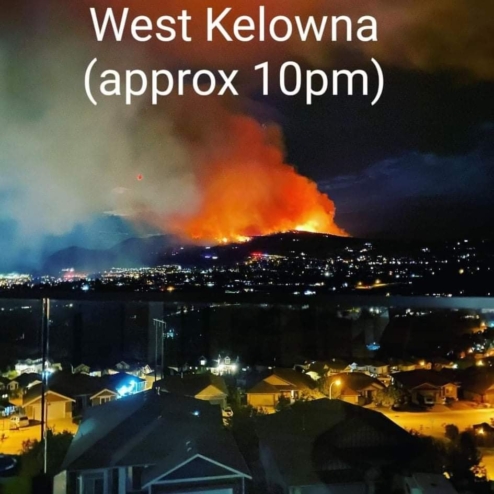 The fire in West Kelowna is a beast. West Kelowna fire chief Jason Brolund says he watched the fire start and knew it was going to be a tough one.
He told the Castanet that his stomach turned when he thought about how much his community could lose.
Luckily, he has some help. Firefighters from Woss, Port Hardy, and Port McNeill have joined the fight.
Deputy Chief Gavin Texmo and three other firefighters drove Port McNeill's Pumper 3 fire truck over 800 km to reach West Kelowna. It took them all day Monday.
Since then they've been helping with structure protection, so basically strategic firefighting to keep homes and buildings from burning down.
The City of West Kelowna put out an evacuation order for houses that were closest to the blaze. A number of the evacuation notices are finished and some people are returning to their homes.
Thankfully Monday night and Tuesday were damp with a bit of rain. The 800-hectare fire is mostly burning on the ground.
The NorthIsle firefighters will stay on the mainland for the next two weeks to help out.