While the Island may have a lot of people missing meals and going hungry, there's actually more than enough food to go around.
The issue has been getting food to people that are in need.
Thanks to a new warehouse distribution service that's gotten funding to expand, "More people will get good nutritious food on more Vancouver Island tables."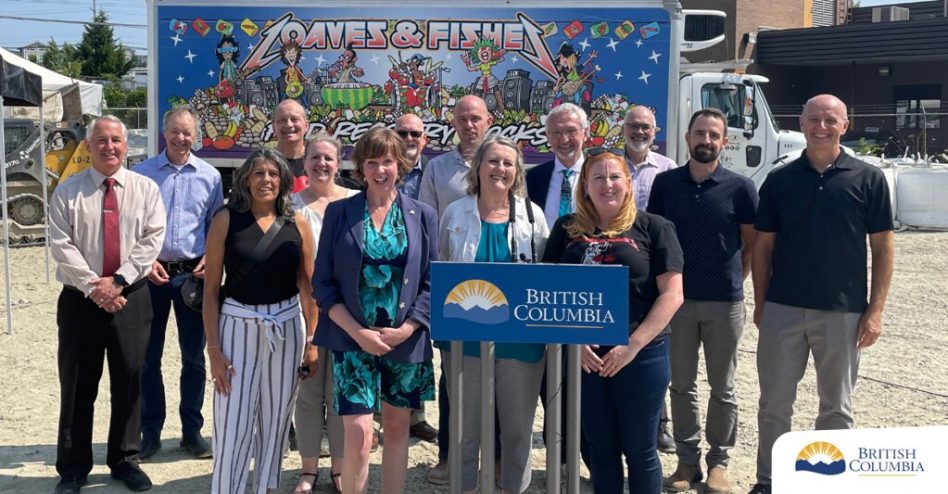 One of the most significant modern problems is food wastage.
So much food gets thrown away simply because it's no longer perfect enough to be sold, and Loaves and Fishes Community Food Bank is working to change this.
"There is a lot of food out there, in fact, more than enough to feed everyone," said Peter Sinclair, executive director, Loaves and Fishes Community Food Bank.
The food Laves and Fishes collects is sorted by staff and a team of over 200 volunteers monthly. Food unfit for people is directed to farmers for livestock and compost.
"People talk about food shortage issues worldwide, but we don't have that. We have a food wastage issue," said Deborah Murray, A-Frame Church in Port McNeill. "Without Loaves and Fishes, this food would have probably gone to the dump."
Until now, the nonprofit has been operating on a smaller scale to benefit Nanaimo residents.
That's all changing now.
Food Banks BC selected Loaves and Fishes to become the national food-sharing distribution hub for Vancouver Island.
The Province has given $7 million toward the costs of a new warehouse, and the City of Nanaimo is leasing the land for 30 years for virtually nothing. The new funding and facility will allow Loaves and Fishes to expand their reach far beyond Nanaimo.
The new 2,300 square-metre (25,000 square feet) warehouse will allow them to recover, store, and distribute food to rural and Indigenous communities throughout Vancouver Island.
A few focus areas will include Ladysmith, Port Alberni, Comox and up to Port Hardy.
The expansion will have a massive impact on hundreds of people's lives.
Tim Cassidy, a Loaves and Fishes food distribution program beneficiary, attested how much it helped him.
"The support Loaves and Fishes have given me has really resulted in an explosion of abundance in my life… I just don't know where I would be without everyone's support. This is so much more than a food bank."