We're heading into another bad heatwave. But Comox has a few options to help you cool down.
Comox Community Centre (1855 Noel Ave)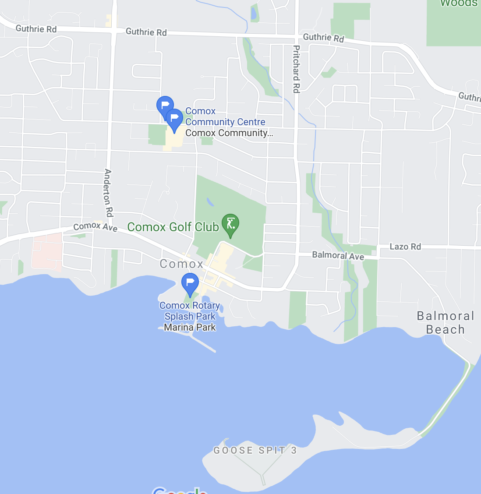 Chill out in the air conditioning:
Thursday and Friday 6 am – 6 pm
Saturday and Sunday, 8 am – 1:45 pm
Tuesday 6 am – 9 pm
Comox Fire Hall (1870 Noel Ave)
Run through the mister outside the fire hall:
Comox Rotary Splash Park (127 Port Augusta St)
Bring your kids to the splash pad:
The heatwave should end around Saturday night, but it's still supposed to be pretty warm next week. Remember to drink lots of water and make sure to check on your old folks and pets.