Bronx is a bit scary. But according to a Victoria judge, deep down, he's a good dog.
Let's be real, Bronx has done some bad stuff. He's nervous and needs a lot of training. And he's really freaking strong.
He has been on death row for months after biting dogs and people in Victoria. The City of Victoria wanted to have him put down because they considered the dog dangerous.
But Judge Adrian Brooks has decided to take Bronx off death row.
Instead, this good dog with a bad past gets to go live with Ken Griffiths, the Comox Valley Dog Whisperer.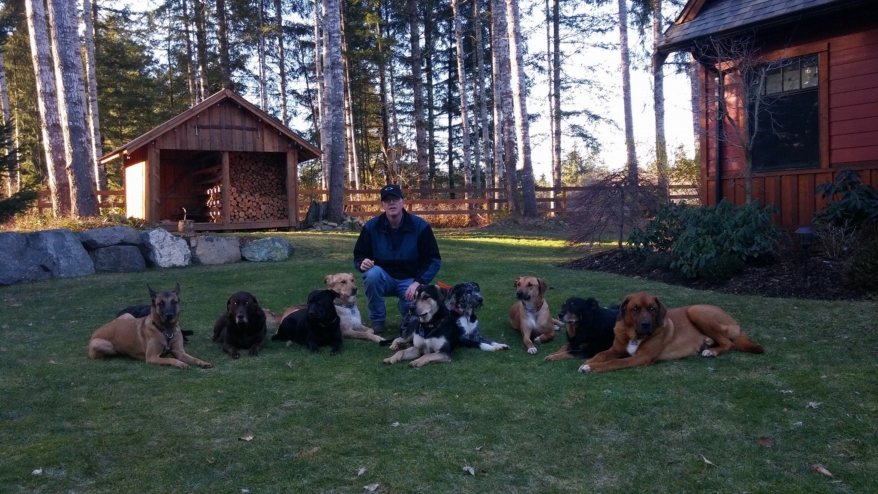 The court case to decide what would happen to Bronx took ages. The trial was filled with people who love Bronx. And some who thought he was too dangerous to live. People talked. They argued. Some cried. There were even roosters.
Vancouver lawyer Rebeka Breder represented Bronx's original owner. "The dog gets to live," she told the Times Colonist.
Bronx's original owner, Richard Bonora, knew that Bronx needed more care than he could give. Bonora lives on a disability pension and had trouble controlling Bronx's outbursts. The City of Victoria told Bonora that he needed to keep Bronx in a muzzle, but Bonora ignored them.
Bonora regretted that decision. He knew that he couldn't keep Bronx, but didn't think the dog should die for his owner's mistakes. So he agreed to let the Dog Whisperer adopt him.
But it was still up to the judge to decide that was okay. And ultimately, he did—the judge ruled that Bronx was not an unacceptable risk to the public.
"The judge explained that the city didn't do enough to try to rehabilitate Bronx," Breder said, "and that animal control should do a better job in trying to save a dog's life before jumping to court."
Here's hoping Bronx finds a new pack up in Comox. Sometimes a bad dog just needs a good home.