Two local teams are gearing up to take on The Amazing Race Canada – and all the insane challenges that come with it.
Known as one of the most physically and mentally testing series on television, the show puts its contestants through the wringer with often personalized travel-related obstacles meant to put every contestant through the most fantastic race of their lives.
The ultimate prize is enough to keep anyone's head in the game – $250,000, two 2023 trucks, and a round-the-world trip.
Sounds like the adventure of a lifetime, so let's meet the dynamic duos representing the Comox Valley.
Allie and Eddie, Personal Trainers and Entrepreneurs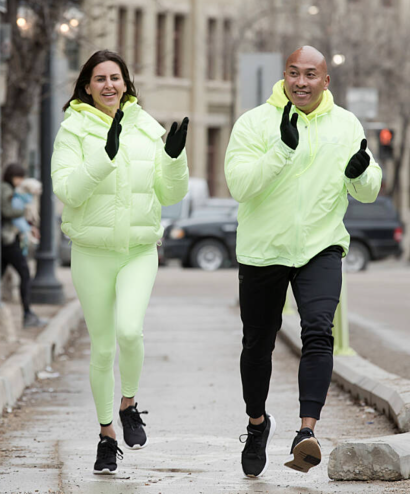 Meet Allie Seller, a business mentor, and Eddie Parinas, a personal trainer and entrepreneur.
With five kids between them, plus a ton of time spent volunteering with the East End Boys Club, the couple is used to having a lot on their plate.
Combine this with their highly athletic backgrounds (Allie competes professionally in physique competitions, and Eddie is a Fitness Coach); they're definitely some competitors to watch out for.
They love the Comox Valley's active lifestyle, with outdoor hikes and beautiful waters to explore. As Eddy told the Comox Valley Record, "How can you not be ready for the race when you're from the Comox Valley?"
The Self-described soulmates hope to bring a positive outlook and energy to the race and inspire their children and all the kids they work with to do their best no matter what!
Tyler and Kayleen, Athlete and Scuba Diver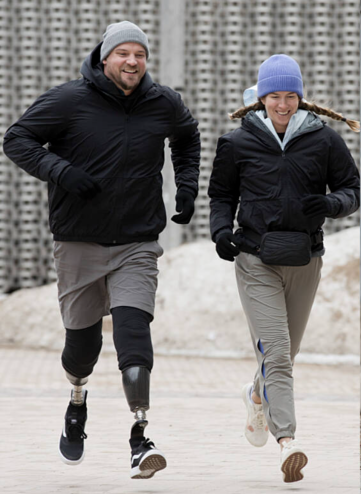 Tyler Turner, a Paralympian, and Kayleen VanderRee, a scuba diver and travel blogger, know that when the going gets tough, the tough get going.
The couple has faced and overcame intense challenges. Just two months into their relationship, Tyler was in a life-altering skydiving accident that caused his legs to be amputated below the knee.
Kayleen helped support him in his recovery journey, and now both are more active than ever.
As a skydive instructor, Tyler continues to make multiple jumps daily. He is the first bilateral amputee to pilot a wingsuit.
Within a year of returning to snowboarding after losing his legs, Tyler represented Team Canada at the 2022 Paralympic Games in Beijing, becoming Canada's first-ever bronze and gold medallist in Snowboarding.
Kayleen is just as adventurous. She works as a commercial scuba diver, has lived on a sailboat, and sailed around the Pacific West. She also skis, plays field hockey, and when she's not testing her physical abilities, she's fine tuning her mental prowess by working on numerous entrepreneurial passion projects.
A true team in every sense of the word, their motto for the race is "No mistakes!"
Tyler and Kayleen are racing to prove that, despite living with disabilities Tyler can go up against anyone and take home the gold – and that Kayleen is not only a caregiver but a fierce competitor!
What To Expect From Season Nine
The Comox Valley teams will compete against each other and eight other teams in the upcoming season of The Amazing Race Canada.
The couples will face challenges, travel to different locations, and fight for victory.
While the stakes are high, the teams still have a friendly attitude. Allie expressed her excitement to complete with fellow Comox Valley contestants to The Record, "I was so excited to experience it with them. You can't say… that we're not going to have a relationship moving forward."
With the TV series premiering on July 4, the Comox Valley can eagerly await episodes that will showcase the resilience and determination of its local contestants.
The couples from the Comox Valley are determined to give their best and prove their skills on the show. They embody the adventurous spirit that thrives in the community.
As viewers, we'll cheer for Allie and Eddie, who stay active and embrace Island life, and Tyler and Kayleen, who inspire each other to pursue their dreams.