Having the right tool for the job can make all the difference. But not every DIY, amateur home renovator wannabe or Mrs. Fix-it is prepared to drop a small fortune at Lee Valley for a tool they might use once in a blue moon.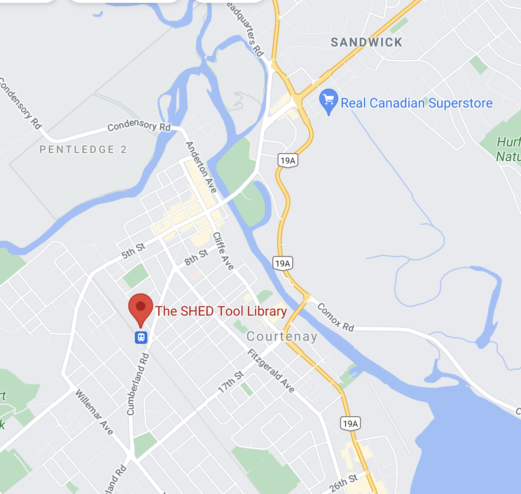 Besides, who has space in their place to store a table saw or an air compressor that would collect dust most of the year. Well, there's a solution at hand in the Comox Valley for those who want access to tools but don't have the money or the desire to outfit their own shop. It's called The Shed Tool Library Co-op.
And it works just how it sounds. Members can borrow tools in the same way that they can loan books from the community library.
Lifetime memberships cost $20. By paying a yearly library maintenance fee of $40, members can borrow as many tools and as often as you want. Just like a book at the library, you can keep the tool for up to two weeks at a time, subject to availability. There are no other costs.
The Shed is located at 907 McPhee Avenue and shares a building with another cooperative-minded initiative, MakeitZone makerspace.
It's open for lending every Thursday 6 pm-8 pm, as well as Saturday and Sunday, from 10 am to 12 pm.
For more info contact theshedtoollibrary@gmail.com