It's wild what you can find in thrift stores.
How often have you found the oddest trinket on a shelf, inscribed with a message you can't quite understand?
While you can let your mind wander and guess at the backstories behind thrifted items, it's rare to actually find out.
But we've got at least one real story to share with you.
Have you ever heard of the TV show Pets and Pickers?
It follows a veterinary hospital supported by "pickers," searching through abandoned, donated storage lockers.
Most of what they find is sold to help support pets' medical care at RAPS Animal Hospital.
Sometimes, however, they dig deeper into the items they find.
Recently one of these deep dives led them to a Comox Valley woman, who was deeply moved at having recovered items returned.
The pickers had gone through a locker filled with priceless art, carved masks, and family photos.
Many items seemed personal, such as a hand-inscribed Father's Day gift.
"Happy Father's Da, DAD! I love you!" read the brush strokes on a cutting-board-sized wood canvas.
"June 16, 1987. Age. 12. Grade. 7." A cute token and it led the pickers to return this treasure trove.
On the back of the gift, Skeena Reece had signed her name in full.
On the front, her father's name, Victor Reece, in giant round loopy letters.
Victor Reece was one of the most highly respected Native Carvers in BC.
He passed on 13 years ago, and this storage locker of his things had been unheard of by his family and forgotten about.
As you can imagine, having these items returned was a truly moving moment for his daughter.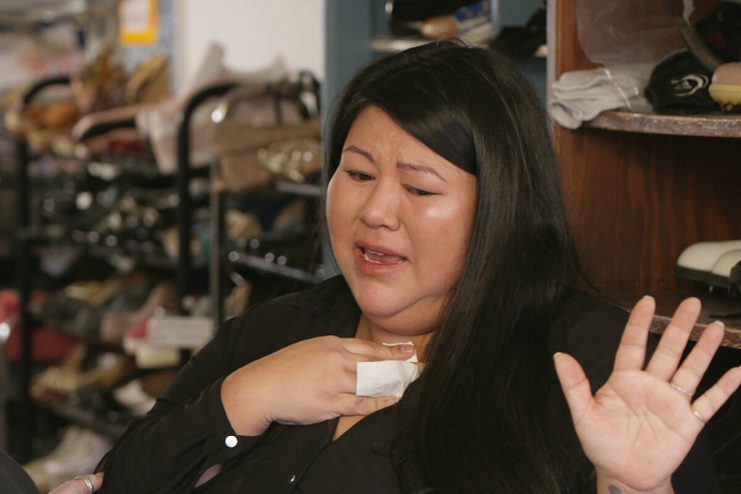 Her favourite item was her father's baseball cap, which she said still smells like his woodcarving studio.
She made "care packages" from all the items and gave them to family members so they'd have physical memories of Victor.
"We are so blessed," she said. "Thank you to all of the people who worked on this recovery."
While the pickers could have sold everything for a pretty penny, they proved some art is truly priceless.
You can watch the entire story and see all the moments with Skeena take place firsthand through Animal Planet.
The episode first aired last week; the preview can be watched here.