"This was a superlative ancient forest…I was floored by the sheer number of monumental red cedars that had been cut down."
This is what Ancient Forest Alliance photographer and Campaigner TJ Watt had to say after visiting a clear-cut in the Quatsino region just hours after logging had occurred.
Although clear cuts are generally tough on the eyes, this was far from your average logging cut block.
"Dozens of centuries-old trees littered the ground, trees that were taller on their side than I was standing beside them."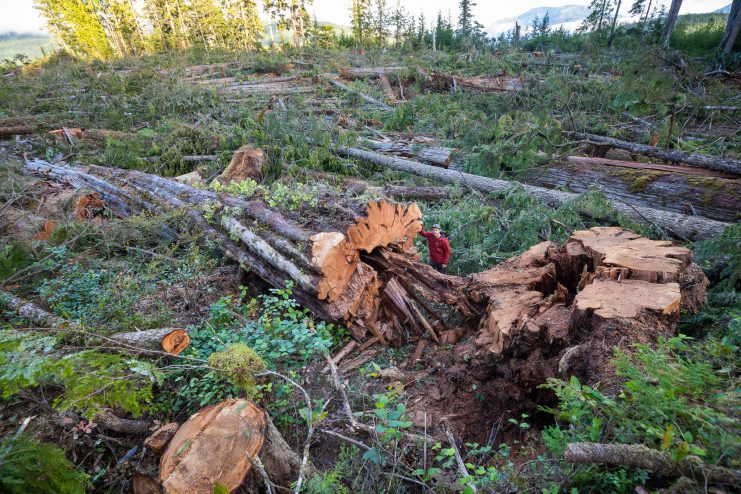 The BC government has issued logging deferrals on old growth in the area, so how did this happen?
This particular grove — and likely hundreds of others — was not included in the Technical Advisory Panel (TAP) deferral recommendations because the forest was mistakenly labelled as 210 years old in the province's forest inventory database.
This means it was registered as 40 years younger than the 250-year-old mark needed for a tree to be officially classified as "old-growth."
In reality, many of these trees had proudly stood for 500+ years before being mowed down by Western Forest Products.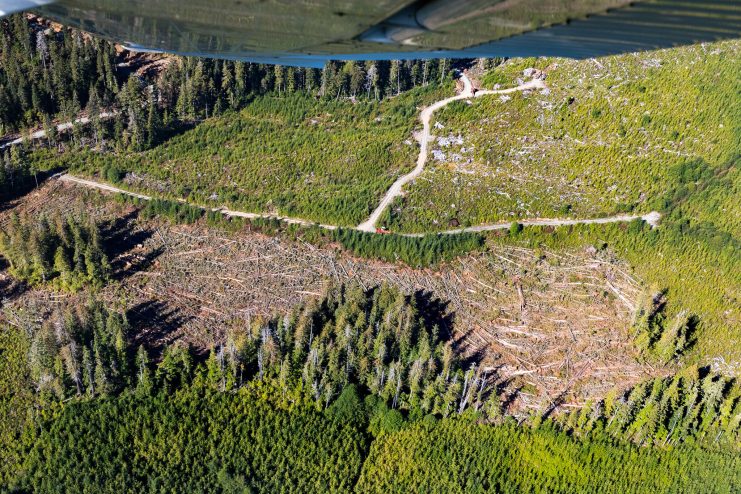 The government set up the Technical Advisory Panel to advise them on how to best protect old growth, and the Panel specifically mentioned the issue of inventory errors in their report (see pages 9, 10, 13).
The Panel recommended that the BC government use on-the-ground assessments to identify and defer big-tree old-growth forests that were missed in their preliminary analysis.
Despite this, the province has only utilized these assessments to facilitate logging – never to halt it.
This kind of logging doesn't occur by accident.
Forestry professionals are quite aware of how to determine the age of a tree.
When the reported age of a forest doesn't match its size or the number of rings on a tree's trunk, professionals should know something is up.
But instead, these professionals continue to utilize the mislabeled areas to their advantage.
The Quatsino region on Vancouver Island has historically been hit hard by industrial logging, with less than one in four of its productive (big tree) old-growth forests remaining.
When ecosystems fall below 30 percent of their original numbers, they are at high risk of irreversible biodiversity loss.
"Driving to this ancient forest, one must pass through mile after mile of industrial tree farms that have replaced the once magnificent old-growth rainforests of Quatsino Sound. This grove was one of the last fragments of rich old-growth forest remaining in the area," said Watt
And once they're gone, they're gone forever.
Under BC's current logging system, second-growth tree plantations are typically re-logged every 50–60 years, never to become old-growth again.
The "Oops, we made a mistake" message from logging companies and the Ministry seems to happen frequently. It looks more like a feature of our current logging system than a bug.