With Remembrance day coming up, we're looking for ways to remember and honour our veterans and the experiences they've had during their service.
In Canada, we're lucky enough that wars often feel worlds away. But there's one site on the Island that can give you a real idea of the insanely dangerous happenings our heroes went through, and just how brave they truly are.
These days, Tofino's Long Beach is a surfer's paradise. But in 1942, it more like Canada's front line.
It was covered with assorted metal, wires, and even explosives so enemy troops wouldn't be tempted to land.
This was all cleaned up in the 1950s, but one war relic just a few kilometres into the woods is still very much intact.
And it's a whole lot bigger than you'd expect.
It's an entire plane.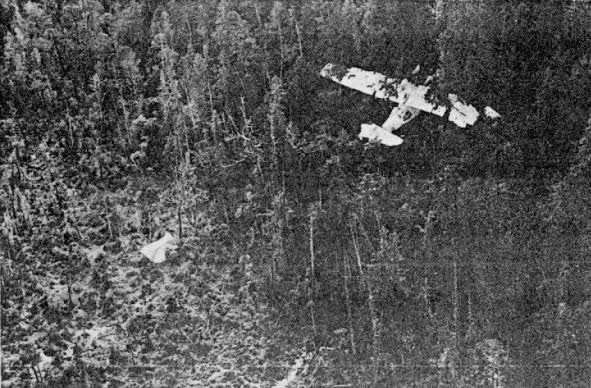 The story of how it got there is kind of a miracle. It was a PBV-1A Canso bomber, filled to the brim with 3,400 litres of fuel, four 100 kg depth charges, and 12 crew members.
Late one cold February night in 1945, pilot Ronnie J. Scholes took off from Tofino Airfield, headed for Coal Harbour.
For whatever reason, fate stepped in.
Just after clearing the airfield, the plane's port engine simply cut cold. Without enough lift or speed to fly on one engine, there was no way they weren't going down. The only thing Ronnie had control over was how.
While falling at 300 metres a minute, he stalled the plane to slow descent. He steered it directly into the trees with the hope they would slow and cushion the fall.
It crashed seconds after hitting the trees.
One of the survivors, F.O. Lace Knechtel, thought everyone was dead. That is, until he heard swearing. But the port engine was on fire and fuel was pouring out of the ruptured tanks.
Knechtel got hold of a fire extinguisher from another crew member and put out the fire.
Everyone aboard survived the crash, but some of the men were badly hurt. The pilot, Ronnie Scholes, was unconscious, having been thrown about 40 feet ahead of the wreck. They had to scramble away as fuel continued to spew from the tanks.
Remarkably, neither the plane nor the bombs it carried exploded.
The crew spent one freezing night in a makeshift parachute tent. Some of the men hiked away from the gas fumes to set off a flare when they heard another engine roaring past.
A rescue plane landed near by, but the men still had to hike through the bogs to safety. Those who were too injured to walk were carried out.
While the bombs from the site were blown up decades ago by the military, the fairly intact plane is still there today. It commemorates Ronnie's sheer guts that saved all those lives that day.
The site sat untouched for decades. In 1972, Lace Knechtel returned to the site along the same route he'd taken to safety all those years ago.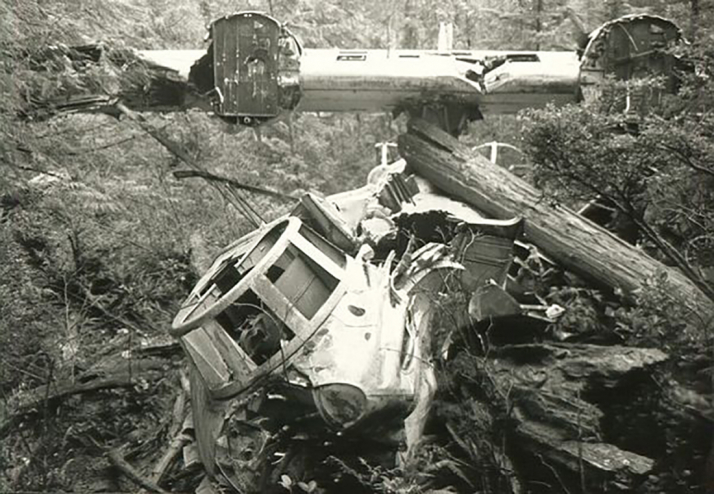 Over the years, more and more tourists trekked out to see the wreckage for themselves.
Today, the site has been made accessible by a hiking trail that's muddy enough to give you a mild idea of what those soldiers had to walk through. But it's an unofficial trail and very tricky. Be prepared with the right footwear and clothes!
How to get there
You can access the unsanctioned site through the ʔapsčiik t̓ašii (pronounced ups-cheek ta-shee) trail that connects Tofino and Ucluelet.
After walking south for 900 metres you'll reach a junction, head to the woods on your right. After about a kilometre, you'll reach an abandoned building covered in graffiti. It's an extra cool detour on your way. Enjoy exploring, but be careful! No one really knows what's in there.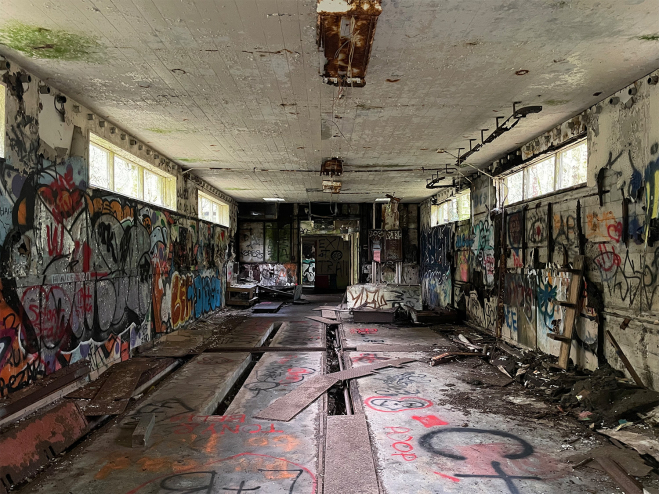 From there, you'll head down a steep decline. Follow the flagging to stay on course!
This is where things get mucky! You'll be heading through a bog (wear high-top hiking boots or gumboots, seriously, it's wet in August). Some wooden planks have been placed to help you through the boggiest parts. Good luck!
When you see a perfectly circular pond, you know you're close! It's the spot where the military detonated the plane's bombs and it's your first look through time.
When the wreckage comes into view, you'll get to see just how far the plane broke apart.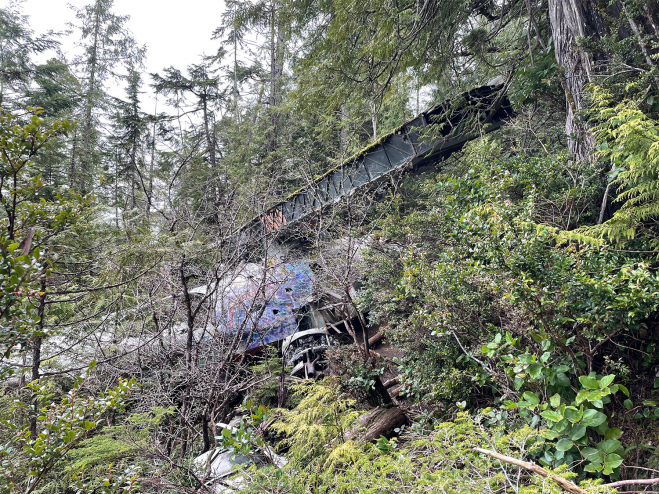 While Ronnie managed to keep the crew alive, it was far from a soft landing. The distances between the wings and the bulk of the plane make the fear they must have felt blasting through the trees abundantly clear.
It's a real trip through time and should give you an idea of just one of the perils these veterans endured to give us the pampered lifestyles we enjoy today.
They hiked through muck because they had to. We hike through the muck for fun.
When you're finished your hike, you can feel even more grateful that for us, it's far from the dangerous trap it once was.
Now, it's simply a hike, with a little history hidden just down the bend.