Life's necessities—like food—are getting expensive, especially in smaller rural towns.
As if inflation at the cash register isn't enough, residents of Gold River, Tahsis, and the Txsana First Nation having been driving back and forth to Campbell River to fill their fridges and pantries since the Gold River SuperValu shut down in 2016.
Thankfully, now they have a local option.
Early in October, the newly-formed Gold River Village Co-op Store opened its doors in 600 square feet of old restaurant space.
The co-op is the result of a grassroots effort to find a solution to a community problem. And it took a year and a half of jumping through hoops to get it going.
Cherie John, assistant manager of the co-op, told VanIsleNews that it's especially important to have the Co-op because it gives locals, First Nations community members, and elders access to healthy fresh food.
"People have come in here and told us, 'We're so glad you're not just selling chips,'" John said.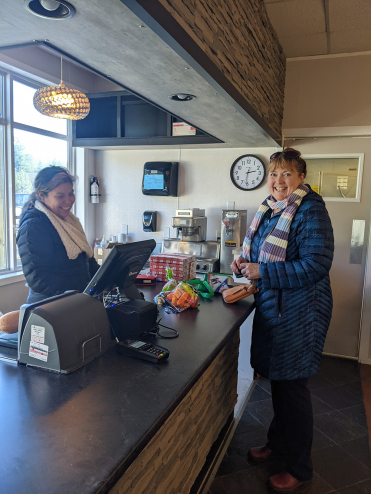 The Co-op hopes to help fill the gap left by the closing of Gold River's food bank last year. Plans are in the works for a meals-on-wheels program and a commercial kitchen.
So far, more than 100 families have paid the $300 fee for a lifetime membership.
SuperValu's closing was a symptom of Gold River's economic decline from its days as a forest industry boom town.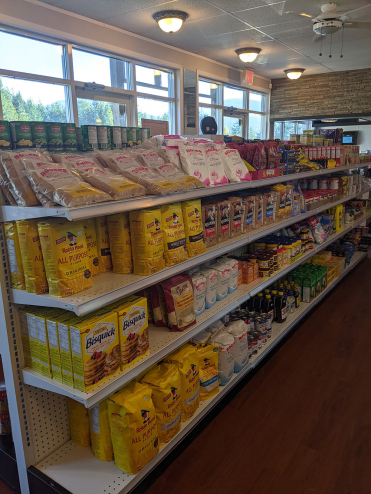 For the past 7 years, locals faced at least a three-hour return drive on Hwy 28 to Campbell River to get groceries. At today's gas prices, that hurts.
In winter, driving this windy road that skirts Buttle Lake and cuts through Strathcona Provincial Park can be treacherous. Road accidents often close the highway for hours at a time.
The community improvised to help each other out. A Gold River social media site lets people connect for rides and ask someone to pick up a few items for them in Campbell River. There are also two delivery services.
However, despite these options, people like Johnston felt that the more than 1,200 citizens of Gold River deserved better.
Co-op member Lorrie Dyer says she's "thrilled" about the new grocery store and the opportunity to buy fresh produce. Since moving to Gold River with her husband 5 years ago, she's been braving the 92-km drive and rising gas costs just to buy basic food necessities in Campbell River.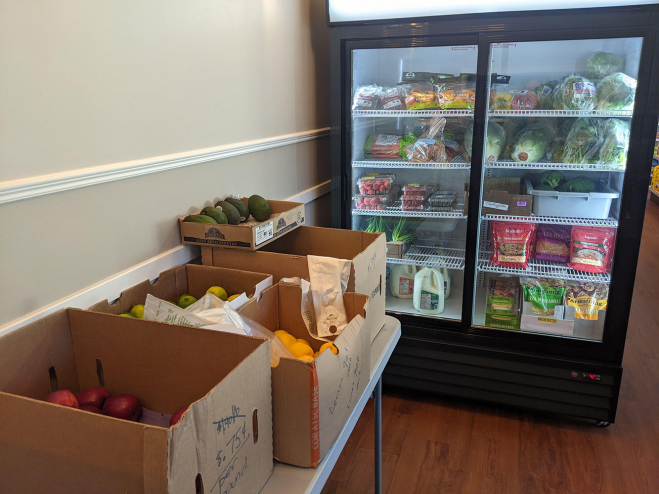 Tahsis resident Jan Peavoy, who owns and operates Coal Creek Roasters chocolate and coffee company, just heard about the co-op's opening but hasn't had the chance to shop there yet. The almost 70-km road between Tahsis and Gold River is mostly gravel and can be rough at certain times of year.
Tack on the trip to Campbell River, and it's an epic commute for groceries—one that Peavoy and her family have made many times.
"If people from Tahsis can get most of what they need there, then it might mean only having to got to Campbell River once every two months instead of once every two weeks," Peavoy said.