When we think of Canada's history, there are a lot of things that stand out.
The amount of hard work and adventure it took to establish us as a country is remarkable. But Canada was also built on a history of racism.
However, history is far from universal. We often think everyone thought similarly. But there were always groups of people who had a different outlook on community and belonging.
Some towns embodied the care and multiculturalism that our country aims to stand for today.
One of them was Paldi.
If you haven't heard of it before, you're about to learn a lot more.
This historic little settlement is about to get its own Heritage Minute, and for good reason.
The town had humble beginnings.
Founded by a Sikh man by the name of Mayo Singh, it all started with him choosing a plot of land near Duncan to build a new mill. By 1917, the Mayo Brothers Timber Company was in full swing, and the remarkable town grew around it.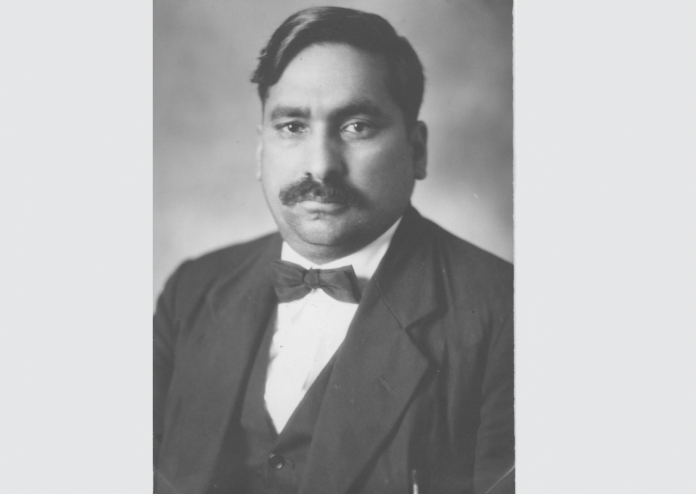 Mayo was empathetic to new Canadians of all origins. He made a point of hiring them at a time when racial discrimination was rampant and Canadian laws made citizenship difficult for anyone who wasn't white.
Japanese men who had worked with Mayo on the mainland joined him in his new venture, their families in tow. Chinese and European families soon settled there, too, along with plenty of Punjabi newcomers.
At first, most families lived in tents and converted railway coaches until bunkhouses could be built. But this didn't last for long.
As more families arrived, homes were built along with a Sikh temple, or gurdwara. Then came a school, a company store, a post office, and a Japanese temple, which also functioned as a community hall.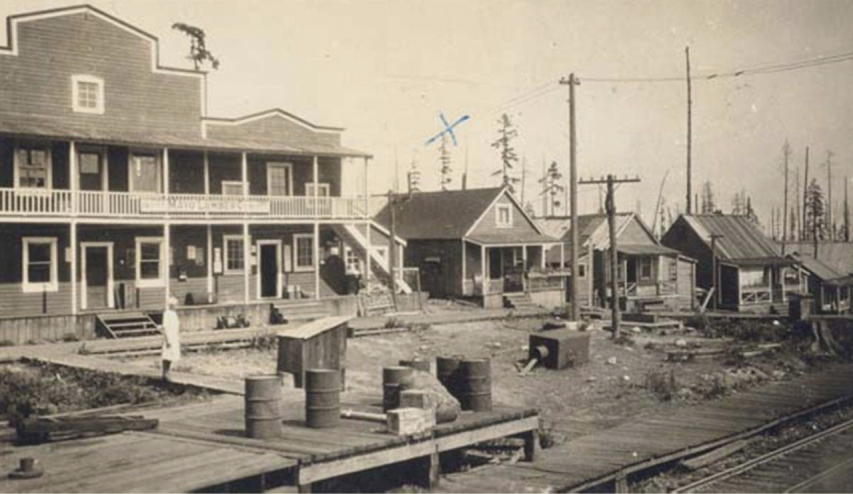 The village was first known as Mayo. But in 1936, it officially became Paldi as an ode to its founder's home in India.
The multicultural society thrived. It became a true refuge from the bigotry in most of the rest of Canada.
"[It was] a close-knit community that survived in a foreign land on its own merits through love, compassion and sharing with one another," wrote Joan Mayo, Mayo's daughter-in-law in her 1997 book, Paldi Remembered.
Soon, Paldi grew to 1,500 people. It even develop a unique dialect of English that reflected the town's broad diversity.
Past residents described life there as idyllic.
Ben Musset captured some of their thoughts in his writing for British Columbia, an Untold History.
"In those days when the mill was running, there were so many families. It was a wonderful place to be," recounted Dharm Singh Parma, one of Mayo's relatives.
Lum Buck Chew, a former Chinese resident, remained struck by the community many years later. "Everyone was good to me. The East Indians, the whites and even the Japanese. I never had trouble with anyone while living in Paldi."
Mayo was also well supported by his wife, Bishan Kaur. She was known for her welcoming line, "Come to Paldi — my husband will give your husband a job!" according to the Cowichan Valley Citizen.
The first in town to own a washing machine, she shared it freely, and her home served as a gathering place for East Indian women.
It sounds like a beautiful place to live, but as they say, all good things come to an end.
The vibrant community is now only marked by the Sikh temple, the only building left standing after all these years.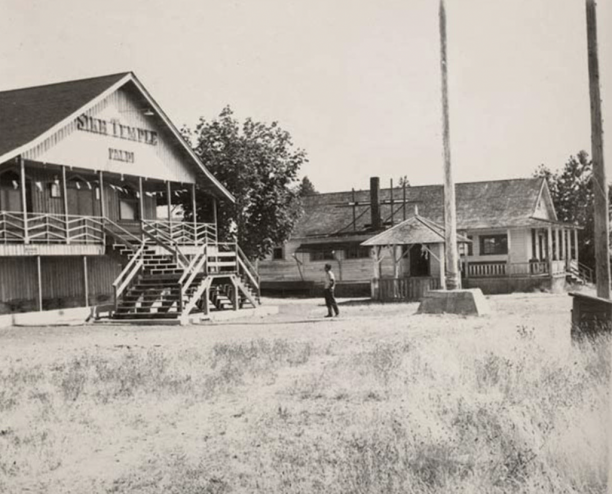 A lot more went into the rise and fall of this iconic VanIsle town.
You can learn about its complex history, from Japanese internment during WW2 to the "Cowichan Lumber King's" (Mayos) untimely death in the new Heritage Minute. The mini documentary is being made by Vancouver-based co-directors Anaisa Visser and Hayley Gray. It's set for release early next year.
"I immediately felt a sense of kinship with the people of Paldi, who worked so hard towards values that are so dear to me; equal opportunity for people of colour, and offering a safe space for new immigrants," said Visser to the Cowichan Valley Citizen.
While Paldi may be long gone, anyone can bring its values into the present day.
Its history serves as a reminder that when we're open to people's differences, we create something unique and beautiful.
And it might just get its own Heritage Minute a hundred years from now.