The Salish Orca has been sent for major repairs four years after its maiden voyage from Comox to Powell River.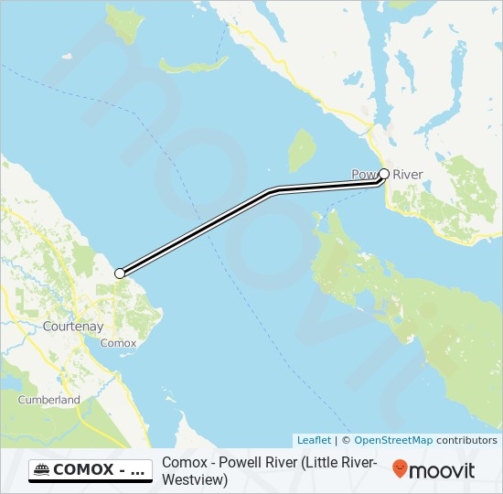 BC Ferries said the ship experienced a "catastrophic failure" after one of the thruster engines died last Thursday evening. Thruster engines are essential for maneuvering ships when they dock. They can't operate safely without them.
So with 218 passengers on board, the Salish Orca's captain was forced to call a tugboat to help guide the ferry into the terminal at Powell River.
I'm sure those passengers weren't too happy.
Nor were travellers planning to catch the ferry on Friday. BC Ferries cancelled six sailings on Friday, three each from Little River (Comox) and Powell River, due to the disabled ship.
Travellers and commuters had to cancel or delay their travel until Saturday when the Salish Eagle arrived from the Southern Gulf Islands to fill in on the Comox-Powell River route.
One of three Salish-class vessels, the Orca, was constructed in 2016 in Poland by Remontowa Shipbuilding. The Salish Orca is also the first LNG-powered ferry in the BC Ferries fleet. It can carry 138 cars and up to 600 passengers and crew.
According to BC Ferries spokesperson Deborah Marshall, the Salish Orca sailed south to Tsawwassen on Friday morning. BC Ferries engineers and technicians will check her out and decide on the scope of repairs as well as a timeline to get the boat back in service.
Marshall added that BC Ferries is unsure whether or not the warranty will cover the repairs.