Not long ago, urban hipsters would have laughed at the thought of moving to Port Alberni. Back then, this once-booming logging town suffered from a reputation as an economically depressed community that was a little rough around the edges. Not so anymore.
The pandemic real estate boom has had a big spillover effect; houses prices in Post Alberni jumped more over the past 12 months than in any other Vancouver Island community.
When Matt Dunk moved there 10 years ago, friends tried to talk him out of it.
"Coming here, everybody said Port Alberni's the worst place to live, but I really don't see that," restaurant owner Matt Dunk told Chek News in a recent report.
Since arriving, Dunk has opened two successful restaurants, and he believes the city of 18,000 is on the upswing.
Port Alberni still has some industry grit, and there are plenty of boarded-up buildings downtown. But location matters, and Port Alberni has it.
The city sits at the head of Alberni Inlet and the foot of an adventure playground, Mt. Arrowsmith. It gets hot enough in summer to support a thriving small farming sector and vineyards. It's also the gateway for tourists heading to Bamfield, as well as Tofino and Ucluelet.
And if craft beer is a measure of success, then Port Alberni punches above its weight. Three breweries have opened in the past five years.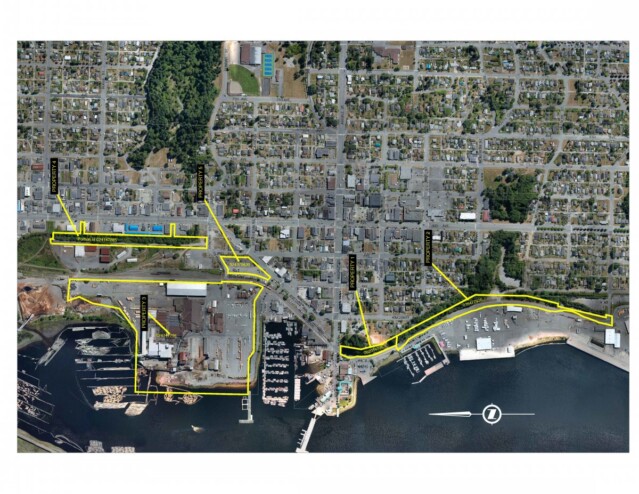 And traditional industries are also rebounding. Recently Surrey-based Sans Group opened a new modern sawmill on the harbour. Now Port Alberni has big plans for an abandoned waterfront property that has sat empty since Western Forest Products closed its mill in 2017.
The waterfront property known as the Somass lands is the foundation of efforts to revitalize the downtown area. The city took the unusual step of serving the logging company with a notice of expropriation for the 43-acre waterfront in late June after watching the prime waterfront land sit idle for years. Instead, the city was able to negotiate a deal to buy the land for $5.3 million.
Plans for the site call for a mix of residential and light industrial development, including food processing. To enhance liveability, the plans include permanent public access to the waterfront and park space for the people of the Alberni Valley to enjoy. Who doesn't love a boardwalk around the harbour?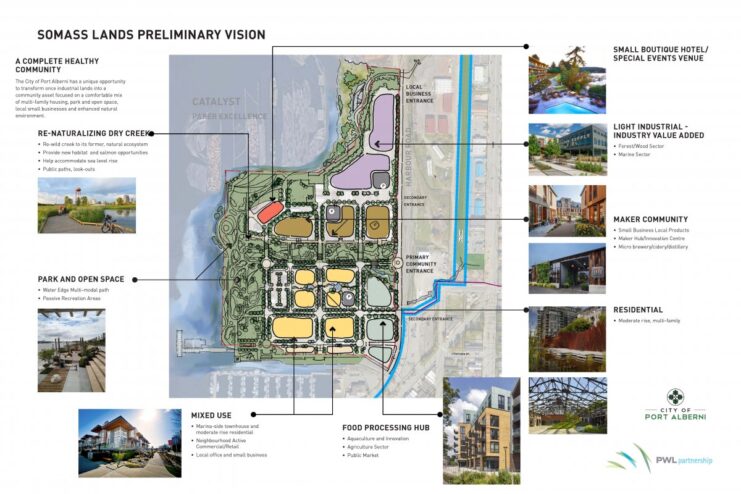 But a lot of work needs to be done first. It could take two years to completely clean up the mess left after decades of heavy industrial use.
"We've all felt for so long that it's had a potential that we haven't been reaching. It feels like we're there now," Port Alberni Mayor Sharie Minions told Chek News. "The real estate market and the development market is booming here like we've never seen before, and so we're really hoping to take advantage of that."
For Matt Dunk, it's another sign that he made the right lifestyle and business decision when he moved to Port Alberni.
"I think it will be more of a destination now if we have an area like that," said Dunk. "That's going to entice more people to come down."